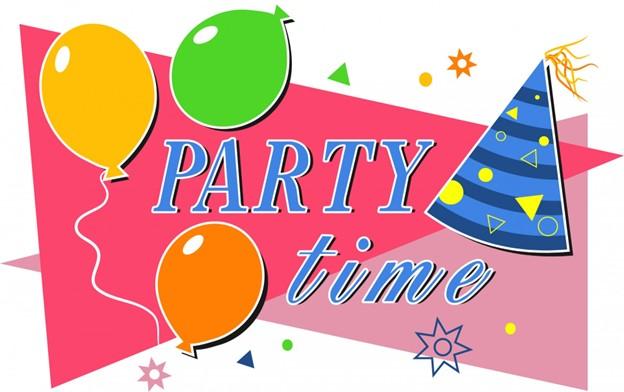 BOWLING PARTIES AVAILABLE!!!
We would be happy to host your party at Bayshore Lanes! Parties can be reserved any day of the week, subject to availability and our operating hours.
---
$185.00 Including HST
2-HOUR PARTY FEE INCLUDES:
- Two Bowling Lanes for 1 Hour + 45 Minutes of use & Shoe Rental
- Up to 10 Bowling Participants (Can be a combination of both kids & adults)
- 2 Large Pizza's from Dominos Pizza + 10 Small Drinks (Pop or Juice)
(Final 15 minutes of party is clean-up/tear-down time)
ADD ONS:

- To add additional bowling party participants, extra bowling lanes must be reserved!! We offer a discounted rate of $50.00 per lane for 1 hour + 45 minutes of bowling, including tax & shoe rental, for up to 6 participants to share each additional lane reserved (Food & drinks are NOT included for any additional guests outside of the original 10 participants)
- Extra food & drinks can be added from our in-house MENU at the prices listed
- Additional Domino's Large Pizza's can be ordered for an extra fee of $17.99 + HST

PARTY POLICIES
Parties can be hosted any day of the week, subject to availability.

Our Bowling Parties are simply that, a bowling party! Guests will enjoy bowling, pizza, and drinks in the 2-hour time allotted. Please note that adult spectator space is limited, and we DO NOT have the space to allow for other party games, activities or extravagant decorations.

Party hosts should arrive 15 minutes prior to party start time to meet the guests as they arrive. The bowling lanes and party time will start promptly at the reservation time and end as scheduled. We are unable to add extra time for any late participants/hosts.

Party hosts are permitted to ONLY bring in a Birthday Cake/Cupcakes; NO other outside food or drinks allowed to be brought into our centre (Some exemptions apply to accommodate food allergies/special diets).

Entire party will take place in the area of the bowling lanes reserved, and a table will be provided for the cake/gifts/food. Adult supervision is required to ensure the party guests follow the rules of bowling and the kids stay within the space provided as to not disrupt other bowling patrons.

Bowling/Party space must be kept neat and tidy throughout the party (spills on floor) as to not damage our rental shoes and bowling lanes, as well as for the safety of the bowlers/guests.

We book back-to-back parties; therefore, the party space must be cleaned up and vacated IMMEDIATELY at the completion of bowling time so we can reset for the next party.
CLICK HERE TO SEE OUR BIRTHDAY PARTY FLYER
BIRTHDAY PARTY POLICIES


Our Bowling Parties are simple & fun and we kindly ask that you help us out by MONITORING THE KIDS & following the rules below….
=======================================================================================================
Your party area is where your bowling lanes are, and we will provide you a table for your party items. Please respect the space of other customers beside you and keep your party kids in your area.

Bowling lanes will be turned on for 1 hour + 45 minutes and we are unable to extend your party time as we have back-to-back reservations. (The final 15 minutes of your party is clean-up/tear down time, which is a good time to do gift opening)
NO outside Food or Drinks are permitted with the exception of cake or cupcakes (Some exemptions apply for food allergies /special diets).
You are welcome to order additional drinks/snacks/food off our menu.

Party will receive (2) Large Pizzas from Domino's Pizza. Party host can request additional pizzas for an extra fee of $17.99+hst per pizza.

10 Small Fountain/Can Drinks are included

We ask that the kids are ALWAYS monitored to ensure they are not running around and are respecting our lanes and equipment and to keep them safe from injuries.

Only 1 bowler should be on the lane at a time.

Please WATCH THEIR FINGERS WITH THE BALLS so they do not get pinched. They should not play with the balls on the rack and please prevent them from rolling the balls down the rail the wrong way.

EVERYONE MUST STAY BEHIND the black foul line. We have special oil on the lanes and it is slippery.

Please keep your party area TIDY during the party. Any spills or messes need to be swept or wiped up immediately (Ask staff for assistance).

We book back-to-back parties; therefore your PARTY AREA MUST BE VACATED IMMEDIATELY following the end of your party so we can clean and re-set for the next reservation.
By following these policies your party will be a success!! THANK YOU FOR YOUR COOPERATION
**Party package updated October 01, 2023**